DKS 3000
Packaging with precision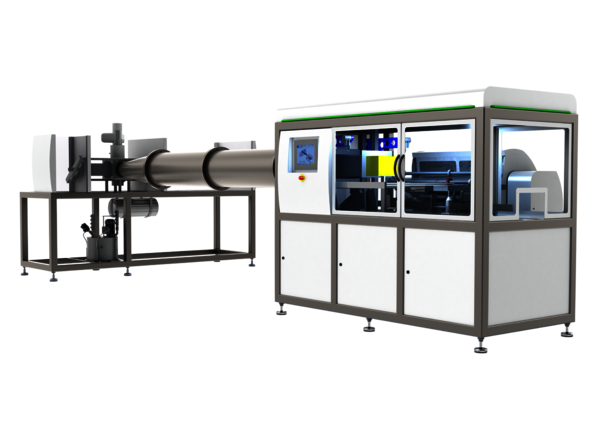 Description
In combination with the CHR. BOCK & SOHN developed volumetrically controlled double piston system DKD, the DKS 3000 achieves an optimum packaging quality and presentation of your product. Our plants are equipped with the latest touch screen technology and a touch screen optimized control system.
This allows an easy and intuitive operation of all recipes and production parameters. With the in-house developed ,Beluga Clean Line' design in combination with the ,Mood-line' status function, a maximum efficiency is always granted.
range of application
The DKS 3000 is a fully automatic packaging machine for margarine, butter and other edible fats as well as similar products of various consistencies and sizes in blocks and bars. The design and function of this block packaging machine is tailored to meet the highest degree of packaging quality and capacity.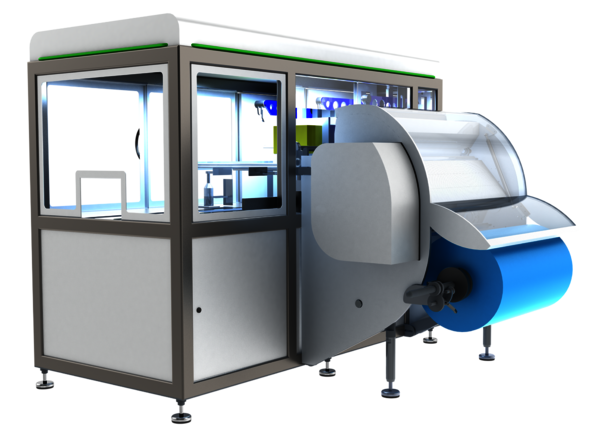 Function
The infeed of the product is realized in a hygienically closed system by our volumetrically controlled double piston dosing unit. Through processing of the product in idleness, real resting phases are realized, guaranteeing a high plasticity unreached by continuous running systems. The packaging material is automatically fed from the paper reel, cut to exact dimension and then positioned accurately, ensuring continuous high packaging quality. Furthermore the centering of blocks and folding of the side flaps with a diagonal movement of the folding units make the processing of particularly soft product possible. And finally the synchronization of operation sequences by rotary cams ensures the flow of production on the highest level of quality.
Technical features
range of size:

1 kg – 25 kg

maximum performance:

13 t/hour

packaging material:

min. 30 g/m²

energy consumption:

8,5 kW in total

weight of machine:

3,5 t

handling:

line supervision (1 person)
Advantages
clear advantages ...
robust and compact design
intuitive operation via colour touch screen
high output with highest weight precision
block-optimized paper sheet and folding scheme
hygienically encapsulated packaging area
sectional tempering for extrusion unit
meets highest hygienic standards
'Beluga Clean-Line' for function and design
,Mood-Line' with enhanced optical status signal
world wide teleservice via internet
well established technical concept - Made in Germany
ACCESSORIES
As a convincing service partner we provide you with thorough advice and service before and during the order processing and of course beyond this, with a reliable after sales service.
Design, mode of operation and handling of our machines are always state of the art in technology.
All given specifications are basic values and subject to change without prior notice.