CPB 10
The semi-automatic solution for case packing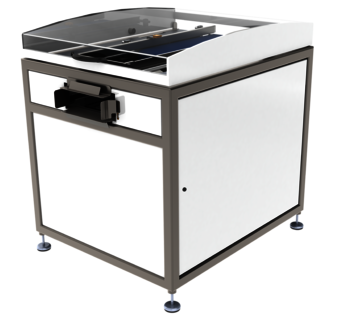 Description
Servo-controlled linear actuators provide maximum flexibility for the realization of different stacking schemes and reduce the effort for the format change to almost a push of a single button. Reliability and fault-free operation are the criteria by which this cartonizer is designed and build. This is also reflected in the used control system of the latest generation.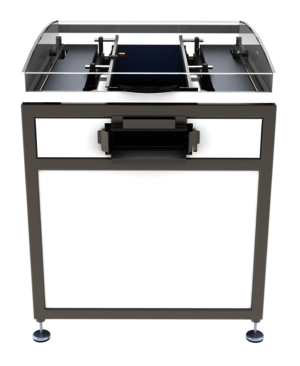 range of application
Semi-automatic cartonizer for blocks and plates, especially developed for the gentle collecting and stacking of very soft products such as margarine or butter.
With its stainless steel design the CPB 10 meets the highest hygienic demands in the food industry.
function
The product is fed in by a conveyor belt and placed onto a platform for accumulation and stacking. As soon as the accumulation of the entire box content is complete and the operator pushes an empty pre-erected carton box onto the outlet of the CPB 10, a pusher moves the products into the carton box. The box is then forwarded to a standard taping machine by the operator. This guarantees a closed and hygienic process.
technical details
supported carton box weights:

4 kg - 12,5 kg

weights of packages:

250 g - 12,5 kg

carton type:

RSC, HSC or similar

maximum performance:

40 packages/min

energy consumption:

2 kW in total

handling:

1 operator
advantages
clear advantages ...
robust and compact design
very small footprint
smooth and hygienic handling of the product
clear and well arranged working area
ultrasonic height detection
manufactured from stainless steel
ideally suited as collector for hand-palletizing
well established technical concept - Made in Germany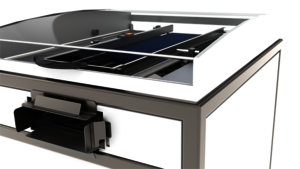 accessories
As a convincing service partner we provide you with thorough advice and service before and during the order processing and of course beyond this, with a reliable after sales service.
Design, mode of operation and handling of our machines are always state of the art in technology.
All given specifications are basic values and subject to change without prior notice.